Zašto su binari opcije bolje od Forex?
Između binarnih opcija i Forex teško je naći bolji dil koji privlači više potencijalnih mušterija, i to s dobrim razlogom: i opcije i foreks nude veliku zaradu i šansu da se natječete protiv najboljih i najvećih. Međutim, i za početnike i za povremene trgovce, binarne opcije nude više pogodnosti, i djeluju bolje prilagođene njihovim potrebama. Evo i zašto: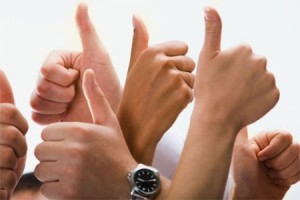 Profi ili novajlija
Problem s Forex je da nije namijenjen običnim ljudima; dugo vremena, jedini koji se se bavili time su bile banke i korporacije, jer im je trebalo mnogo stranog novca iz praktičnih razloga, a ne zbog zarade – to je došlo kasnije. Na foreks tržištu morate se boriti s ovim čudovištima, što je težak zadatak, jer iziskuje potpunu predanost i mnogo edukacije. Binarne opcije, s druge strane, su namijenjene isključivo običnom narodu kom je foreks isuviše kompliciran, da ne spominjemo skup. Forex platforme daju grafikone i tablice i stvari koje običan smrtnik ne ume dešifrirati. Opcije su jednostavne, i ne traže dodatna ulaganja ili financijsku pozadinu da bi bile učinkovite.
Zašto ljudi koriste binarne opcije?
Pa, između ostalog, trgovanje binarnim opcijama je prosto jeftinije i transparentnije od Forex (kada se radi kako treba, naravno). Nema odgovornosti i sav profit i troškovi su ograničeni. Ovaj pristup ulijeva povjerenje i najneiskusnija trgovcima. Ne moraju brinuti o naknadama i porezima, pa mogu trgovati i sa $ 100 i zaraditi i do 85%. Neki brokeri vraćaju pare (i do 15%) ako izgubite. Što možete sa sto dolara na foreks tržištu? Mislite da tamo vraćaju pare? Nema šanse. Točno, imaju levridž, i sa tom stotkom možete trgovati u visini od 10.000 $ ali poslije morate vratiti 99% plus kamatu, plus troškove, pa tek tad gledate što vam je ostalo. Ako ne zaraditi dovoljno da pokrijete sve to moreaćete još i da doplatite iz svog džepa pokriti gubitak. Na binarnim opcijama, ili ćete završiti sa čistih $ 185 ili s nulom, ali bar ništa nikome nećete dugovati. A i čak i da ste u pravu, foreksu mogu biti potrebni mjeseci da tečaj dostigne nivo koji vam odgovara, a vi nemate vremena. Sa binarnim opcijama znate na čemu ste i za 15 do 60 sekundi.
This post is also available in: Serbian