BO strategije: Gvozdeni leptir
Mnogo je strategija za trgovanje binarni pocije i drugi instrumenti, ali je željezni leptir jedna od najrasprostranjenijih. Možda ne izgleda tako ali je prava znanost trgovati ovim financijskim instrumentima, ili se samo kladiti na binarne opcije. Srećom, profesionalci nisu privilegirani kao nekad, jer sada čak i amateri mogu ih sustignu i trguju kao oni. Druga strana iza željeznog leptira je omogućuje korisniku da je isplanira i pusti da teče svojim tijekom, ako je sve odradio kako treba. Ovaj tekst se bavi teoretskim aspektima strategije, a ne aplikacijom, jer je to tema za drugu priliku.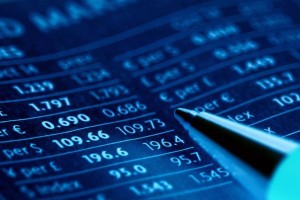 Što je željezni leptir i kada se koristi?
Gvozdeni leptir se koristi kad cijena miruje u nekom rasponu, ali i dalje želite ograničiti gubitke, čak i na uštrb dijela zarade. Idealno, financijski instrument ne smije biti nestabilan. Trebaju vam 4 opcije i 3 strajk cijene: visoka, srednja i niska. Ova strategija daje najbolje rezultate što je stvarna cijena bliža srednjoj. Postoji cijela "krilata" obitelj strategija, a ova je naizgled najlakša. "Tijelo" leptira formiraju kratki kol i kratki put sa središnje cijene, dok su krila zapravo kol i put iznad i ispod nje; kad sve to stavite u grafikon, podsjeća na leptira, pa otud i ime.
Prodajete kol i put na srednjoj cijeni (dok su "u novcu") a nabavljate kol na višoj cijeni i put na nižoj ("izvan novca"). Zatim odbijete cijene sa dugih pozicija od kratkih i izračunate neto premiju, kojom kasnije trgujete. U najgorem slučaju, najviša cijena je probijena, ali čak i onda imate ostale opcije da vam ublaže gubitak. Idealno cijena završi na sredini li tu blizu i profit je maksimalan. Trik je u tome da kratke i duge pozicije budu suprotstavljene. Ako cijena skoči, gornja duga vas pokriva, ako padne, tu je donja duga.
Na primjer ako su strajk cijene 30, 40 i 50 dolara, ova strategija donosi najviše novca ako cijena istekne oko 40, ali 30 i 50 služe isključivo da ofraniče gubitke. Ova strategija se primjenjuje na mnoge financijske instrumente pa čak i na binarne opcije, pod uvjetom da imate pravog brokera.