Strategija binarnih opcija: ogrlica
Najveći strah trgovca je da ne zna na koju stranu će tržište krenuti. Ključ svake strategije je da pokrije svaki ishod, a to ova strategija i nudi. Ako kupite kol i put opcije u isto vrijeme, postići ćete "slobodnu ogrlicu", gdje se profiti i gubici međusobno potiru, ali i odatle možete zaraditi ili da bar pokrijete gubitke; jedino ne možete izgubiti.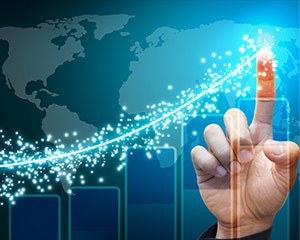 Arbitražna tehnika ili strategija?
Teoretičari smatraju ogrlicu kao arbitražnu strategiju, jer joj je glavni cilj da minimizira rizik i ograniči izlaganje, pa tek onda donijeti profit. Oni koji je ubrajaju u strategiju binarnih opcija je također klasificiraju kao napradnu, pa iziskuje malo vremena da ovladate njome. Ako otvorite i kol i put opciju vi ste pokriveni u svakom slučaju, mada će početnici završiti na nuli, jer će dobici i gubici da im se potiru. To je zato jer oni ne obraćaju pažnju na brokere koji omogućuju "tekuće transakcije". Morate prodajete i kupujete u isto vrijeme ili neće uspjeti. Osim složenosti, razlog zbog kojeg početnici ne mogu koristiti ovu strategiju je jer tekuće transakcije postaju dostupne tek s naprednim paketima koje početnici ne mogu priuštiti.
Ovako čak i da ne uspijete bit ćete na nuli, a ako oba donesu novac, tim bolje. Samo što ne mogu obje da isteknu bezvrijedne ili da obje isteknu u novcu ako su na istom instrumentu. Dobitnu opciju zadržite a ovu drugu prodane i izvučete novac; ovako ste pokriveni kako god da okrenete. Ako kol opcija istekne bezvrijedna, put opcija ce vam pokriti gubitak, a ako put opcija djeluje kao da gubi, imate kol opciju da vam pritekne u pomoć. Dobitna opcija će pokriti gubitke a zarada je od one koju ste prodali. Još jedna prednost ove strategije je da se može upotrijebiti i na drugim tržištima i da vam omogući da ograničte rizik tako što ćete se kladiti protiv sebe. Potrbno vam je samo malo vještine i truda. I pravi broker, jer ne dopuštaju svi da prodajete binarne opcije.