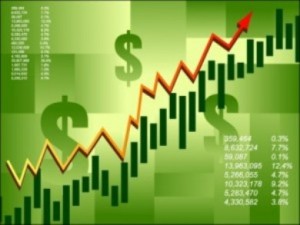 Kao novopridošlica u ovom sektoru, Porter Finance se pokaza kao dobar i dobrodošao dodatak. Svi ti stariji, utaboreni brokeri imaju svoje prednosti, ali se često ulijene i zaborave što je stvarno bitno u ovom poslu. Srećom, nema manjka svježe krvi da im pokaže pravi put i natjeraju na promjene tamo gdje su potrebne. Bez novih brokera, tržište bi otupjelo i izgubilo od neke druge pojave. Ovaj američki broker je ono što je trebalo da bi donijelo malo zdravog razuma svojoj konkurenciji.
Sajt
Porter Finance nudi klijentima šansu da uspiju, ali se ne oslanja na fensi dizajn da to postigne. Znaju da je loša ideja da prepadnu klijente zbunjujućim motivima pa su se opredijelili za prost dizajn. eđutim, iza svega toga leži mnoštvo opcija na kojima možete zaraditi. Osim razumne krive učenja, Porter Finance nudi i različite naloge koje možete otvoriti. Tu je osnovni račun s $ 500 početne investicije i osnovnim povlasticama i bonusom do 25%. Zatim, tu je standardni račun za 1000 $ ali i boljim uvjetima: 40% bonus, dodatni tutorijali u vidu članstva u akademiji, i jedna besplatno trgovačka strategija. Međutim, profesiponalci će ići na srebrni ili zlatni nalog za $ 2500 i $ 5,000 dolara svaki. Nude više Webinari, besplatnu računovodstvenu uslugu, veći bonus, posvećenog brokera i do 6 trgovina bez rizika; plus imate prioritet kada podižete novac.
Trgovanje
Platforma im je očekivana za američkog brokera, jer su im ocije podijeljene na haj / lou, toč, rejndž i hajper kategorije. Zarada varira između 60 i 81%, ovisno o vrsti opcije koji odaberete. Najmnaje je toč i rejndž opcija, ali treba samo pogoditi da li će cijena dodirnuti granicu ili ne (ili da li će ostati u određenom rasponu ili ne). Ostale funkcioniraju isto kao haj / lou opcije samo što su im periodi isteka različiti. Hajper opcije mogu isteknu i za 30 sekundi. Sve u svemu, Porter Finance nudi sveobuhvatnu platformu laku za korištenje kojom je bacio rukavicu u lice ostalim brokerima.
Sredstva
Bankarske usluge su još jedan adut Porter Finance. Unatoč visokim depozitima, oni to nadoknađuju neograničenim bonusom. Osim toga, razumiju da je nesmetan protok novca kjuč uspjeha, pa zato rade isključivo s karticama, doznakama, i Netelerom.